I'm a To-Do List kinda person. I like to break down my life into specific tasks, write those tasks down on pretty paper, and check off everything as I go. I started doing this when my kids were babies because, despite being wiped out at the end of the day, I couldn't remember a single thing I'd actually accomplished. Over the years, these lists have helped me develop "formulas" to get things done without having to reinvent the wheel. I now use these formulas for any recurring McFarland event- i.e. making Thanksgiving dinner, sending college care packages, prepping for road trips- you name it, I've got a plan.
Since Valentine's Day is just around the corner, I thought I'd share that particular "formula" with you today. Don't worry- it's super simple and guaranteed to be a winner. You only need to take care of three things.
1.
A sweet card.
2.
Something yummy to eat
.
3.
A gift
to open.
It's really that straight forward. Let me show you what I mean. Let's start with the guys.
Number one -the card. I love this card from W + K Studios. It pretty much says all you need to say without grossing out your kids.
For the food part, this is ingenious and I can't think of any guy who wouldn't love getting heart shaped bacon for breakfast. The Paper Mama came up with this idea and I'm pretty sure she deserves the Nobel Peace Prize for creativity.
And for the present? This. Nothing says "I Love You" more than his own personalized bobble head. This is a total guy gift that he won't see coming. It's on the pricey side, but I guarantee he's gonna flat out love it. And isn't that the whole point of the day?
Now let's use the formula for a woman. Step one, again we need a card and this card is one of my personal favorites. It's genuinely romantic and unique at the same time. That's the kind of thing we girls want to receive, something personal that's just between you and me.
For the food, I love this idea of making her a caprese salad with heart shaped mozerella. Chocolate has been there, done that. But giving her fromage on a cute plate? That's true love.
For the gift, you can never go wrong with a pretty piece of jewelry and this necklace fits the bill. It is delicate and feminine without being fragile- like a lot of women I know. Love it.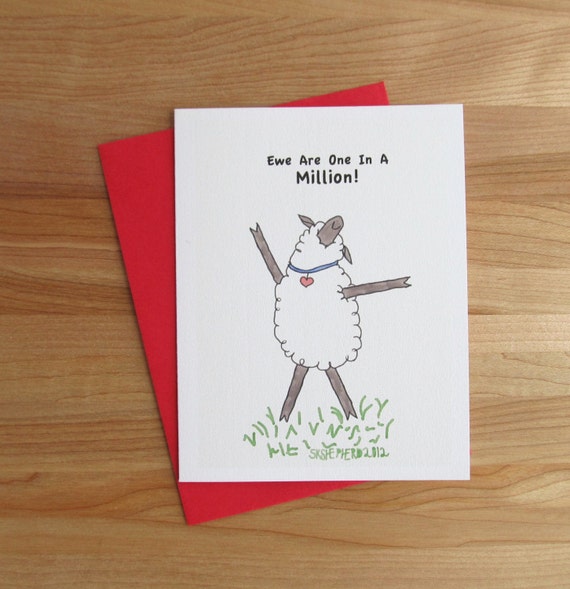 Last but not least, we have the kiddos. JSSShepherd on Etsy designed this darling card and I think it's good for a boy or a girl. Another plus? After Valentine's Day, it will look adorable framed and hanging in their room.
When it comes to the food part for the kids, I try to keep it simple. This fruit kabob idea would be a snap to throw together before they head off to school, but...
this breakfast idea is my personal favorite. I just glue a construction paper heart onto a straw and stick it in the middle of some Hostess donuts and voila! I am Mother of the Year and my kiddos are happy campers.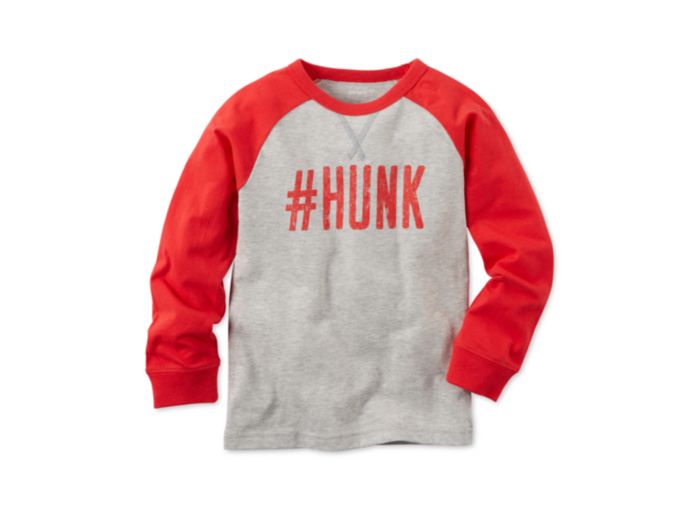 When it comes to the gift, I think this raglan shirt would be a all-out win for any boy in your house. Sweet, but not too mushy. I only wish I could find it in an XXL for The Man.
And for the girls? Shoes. Shoes are always the ideal gift for little girls, but these sparkly shoes are something else. Not only are they spectacular, they're comfortable to boot. The only struggle you'll have with these babies is trying to get them off her feet at bed time.
So there you have it- my Valentine's Day Formula for Success. No muss, no fuss. And, unlike my experience in 10th grade Geometry, this formula is guaranteed to work every time.