When we lived in Texas, I always approached summer with a certain degree of trepidation. Daily temperatures of over 100 degrees made picking out an outfit easier said than done
. I'd end up standing there in my closet, staring at my clothes, thinking- "I wonder if that shirt looks okay with sweat??" As I've gotten older, this task has become even more difficult. The truth is, my days of staying cool by wearing spaghetti straps and a cute pair of cut offs are
long gone.
I need clothes that are fashionable but also age appropriate.
Which is why, even though it's only March, I've already begun my hunt for summer clothes. And this year, I was able to find some super cute things out there. They're reasonably priced, stylish and go with the things I already have in my closet. Thank the good Lord! Here's what I found:
I love this tunic for a gazillion reasons. One, the denim color gives this shirt a casual feel without it looking sloppy. Two, the sleeve length is super flattering to 48 year old triceps and three, it's made of cotton and linen. It's the type of shirt that keeps you looking cool even if it's scorching outside.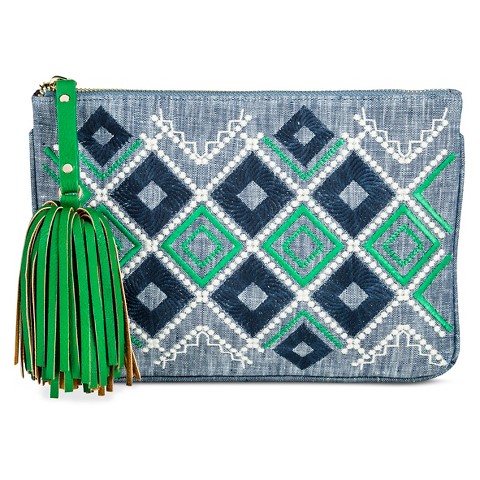 This little bag is two of my very favorite things- it's cute and cheap. I'm talking only $17, ladies. And it has that green tassel. How can any girl say no to a purse with a tassel? The answer is we can't. It's just how we're made.


These are the type of sneakers you can wear all summer long, without looking like you're heading to the gym. They're a more feminine version of the classic Chuck Taylor- less clunky, more girlie and perfect with a pair of cuffed white jeans.
And speaking of white jeans... I know these aren't cheap, but they're the only pair of white jeans I could find that weren't see through. I must have tried on at least 10 different pairs of jeans with zero success until I found this pair. Another bonus? They have the right amount of room in all the right places without giving you the dreaded "Mom Jeans" look. Ain't nobody got time for Mom Jeans, people.
Old Navy can be hit or miss when it comes to dress lengths, so I recommend getting this in a Tall to be on the safe side. It comes in a few different patterns and would look darling with those Chuck Taylors we were talking about and a stack of some Morse code bracelets.
You can never have enough T-shirts and this one just cracks me up. I would probably pair this shirt in an unexpected way to keep it looking feminine and lighthearted. Perhaps with a knit pencil skirt and some pointy toe flats.
These shoes are what I'm talking about. They have that magic shoe/sandal vibe but with an unexpected pop of color. Bonus? They're pretty AND comfortable, which is a lot more than I can say for the Nine West stilettos gathering dust in my closet.
Knit pencil skirts are a great option for summer. They're easy to move around in and more flattering on older legs than shorts (strictly speaking for myself here). You don't necessarily have to buy a striped one, but you want one with color and a simple pattern. Even though you'll be tempted, try to stay away from anything black or grey here. We all love Johnny Cash, but we shouldn't be dressing like him.
This is a great church dress for summer and it could easily pinch hit for a wedding or baby shower. The sleeves are the perfect length
and this dress feels age appropriate without being boring.
Currently, this dress is only available online, so I haven't seen it in person, but my fingers are crossed.
On a total side note- whoever invented the cap sleeve should be taken out back and shot. Can we please, please quit making everything with cap sleeves?? Enough already. Just saying.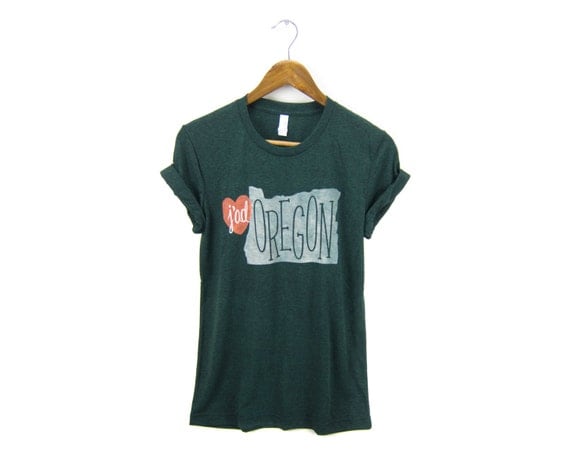 I found this fabulous T-shirt on Etsy and if you've ever been to Oregon, you know this graphic says it all. This one is definitely going in my closet ASAP.
Here's another great top I'll be adding to my closet. This peasant blouse checks off all the right boxes. Arms covered? Check. Breezy and cool? Check. Inexpensive? Check. I especially like how it looks paired with these distressed jeans- feminine without being uptight. Simply darling.
Looking back at all the clothes I found this year, I have to admit I'm more than a little proud of myself. Finding one thing to add to my closet is a serious challenge, but finding eleven things?? That's rock star status in my book. Not that I'm bragging or anything. No one likes a know-it-all. But it's kinda like my Gramps always said- it ain't bragging if it's the truth.